Monthly Archives:
August 2012
August 30, 2012 – 11:40 am
Wetlands are among the most endangered habitats in Ontario. Despite the crucial role they play in providing natural habitat and maintaining the health of our lakes and rivers, they are disappearing at a rate of 80 acres a day.
Protecting such vanishing wilderness is a high priority for The Couchiching Conservancy, and when the opportunity to create the Thomas C. Agnew Nature Reserve arose, we acted.
Read More...
August 8, 2012 – 4:29 pm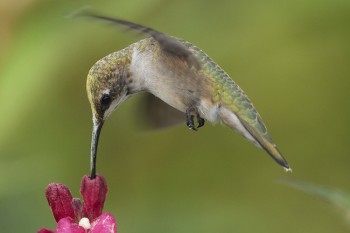 There are only a handful of birds that captivate us to such an extent that we wear clothing, drink from china cups, wear jewelry and purchase paintings and other items adorned with its image.
Hummingbirds have to be positioned near the top of that list!
Weighing in at between .1-.3 ounces (2.5-8gms), the Ruby throated hummingbird is one of the world's smallest birds.
The Hummingbird family comprises 320 species in the Americas, but only the Ruby-throated nest in Ontario In some of the southern states as many as 125 species have been recorded. The greatest concentration of hummingbirds is, as expected, in tropical countries.
Read More...