Monthly Archives:
January 2013
January 14, 2013 – 2:57 pm
On Saturday, January 26th, the Conservancy will be holding its Annual General Meeting from 2 p.m. to 4 p.m. at Hawk Ridge Golf Club in Orillia.
And this year we are celebrating a milestone; it's our 20th anniversary!
Since 1993, the Couchiching Conservancy has been working to help protect special natural lands in the region. Our success speaks for itself; to date we help protect more than 11,000 acres.
Our meeting will provide information on our conservation efforts from 2012 as well as our plans for the upcoming year and beyond. There will be lots of activities as well: a map and info on protected properties, special events, raffle tickets for a bird carving donated by David A. Homer, displays of conservancy programs and products, information on the Carden Nature Festival, and of course, light refreshments.
Everyone is welcome, whether you are a member or not. If you are not a member, we can help you join at our membership table.
Because this is our annual meeting, we do have to go through a business segment with election of new board members and financial reports but we do our best to keep that portion upbeat and brief.
Read More...
January 7, 2013 – 10:12 am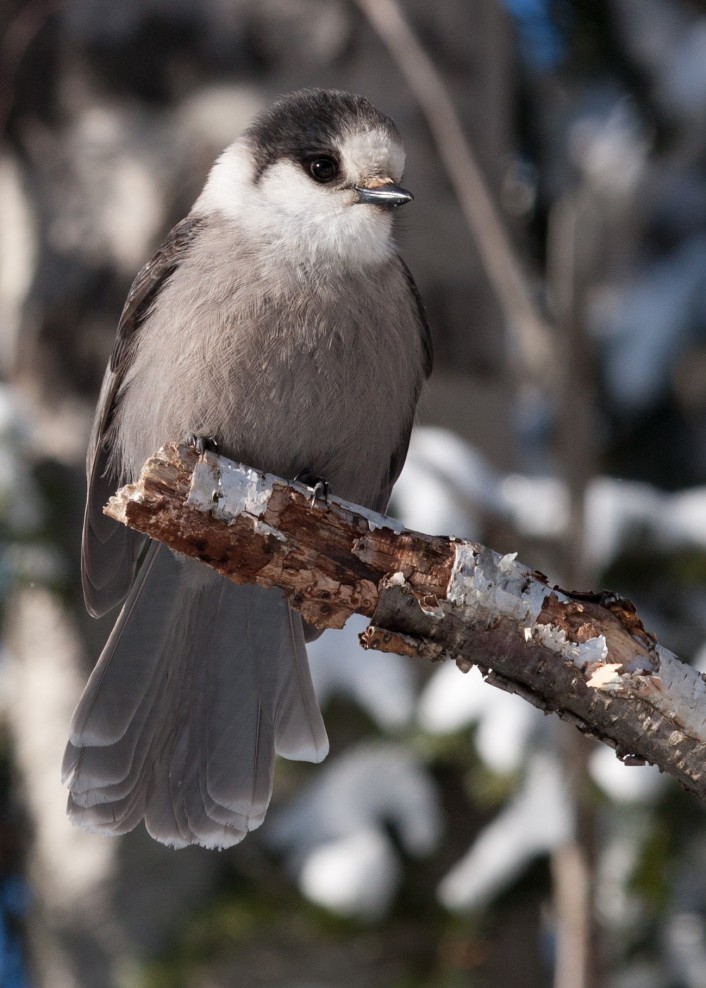 Although it is a member of the same family, the Gray Jay is nowhere near as raucous as the Blue Jay or Crow. They tend to be very friendly and tame, and will sit, with feathers all puffed up quietly in nearby trees soaking in the warmth of the winter afternoon sun, affording one some wonderful photographic opportunities. They will readily accept peanuts and other seeds from an open hand. Algonquin Park campers know this bird as a camp robber, snatching food off a table or even from a pot on an outdoor stove.
Read More...